Being a full time cloth nappy user is great 99% of the time.
However, as a family we enjoy getting away in our 4WD and doing camping holidays. This makes it a little bit difficult to store, wash and dry our cloth nappies on the go, particularly if we're out bush. I hate making that trip to the supermarket and buying a box of 'that brand we all know' just because it was the best value for money. (Yes, it's probably your brand, I know!)
I open the box and inside the plastic vacuum sealed package they smell of plastic or some other mix of unknown chemicals.
The picture below is an illustration of the nappy waste generated by a single baby over two years! Wow! I'm so glad we're not contributing as greatly to this mess!


Every disposable nappy used since their invention in 1951 is still in our landfill and will continue to be for some time!
I was pleased to find an alternative to 'that brand'!

Read on to find out more and to win some of this fabulous nappy brand to try for yourself! :-)
Well, I finally took a better look in the nappy aisle last weekend before our latest trip and came across the Naty branded
Nature Babycare Nappies

.
After a quick scan of the packet I was VERY pleased with what I read.
"Traditional disposable nappies are made of oil-derived plastic and contain chemicals that may be harmful to the baby's delicate skin. Nature Babycare nappies are based on corn-material, they have no chlorine and no perfume. The results are healthy and safe products for your baby and a smaller footprint for their environment."
(Media Release June 2011)
I was happy to pay a little extra
(not much until you start comparing the bulk pack prices)
to have a product that was good for the environment and much kinder on Miss Daisy's skin.
We also grabbed a pack of their wipes and I was really pleased with their quality as well.
Here's my little review:
Product: Nature Babycare Disposable Nappies - Size 4
Tested on: 18 month old girl, 10.5kg
Features: 100% cholorine free
Based on natural materials
Biodegradable back sheet (corn starch)
100% GM free
Perfume free
Unisex sizing up to 16kg+
Positives: They hold A LOT! This little lady had a few nights at camping where she had multiple bottles /breastfeeds before bed and these held it all in for over 12 hours.
Great for the environment and noticeably better on Miss Daisy's skin.
A really nice fit and quite slimline, perhaps she learned to run while we were away because she wasn't in her bulky cloth nappies! ;)
Criticism: I guess because they're not perfumed etc we did notice in the morning they were a little smelly. Small price to pay and definitely not that chemical smell like other brands. Just wet!
The tabs only stick to a small panel on the front but again, this is just picking at small differences. (Does make rolling them up for disposal a little more precise.)
In summary: Definitely an excellent option for disposable nappy use. The cost is not a big thing for us as we use cloth most of the time aside from camping holidays. They're worth the money and are easy to use, good for baby and good for the environment.
WANT TO WIN A PACK OF NATURE BABYCARE NAPPIES TO TRY FOR YOURSELF??

It's easy!


Head over to the
Nature Babycare Australia
facebook page and tell them Just For Daisy sent you... Please 'like' their page to receive updates on stock, competitions and useful information... (if you're not a fan of the
Just For Daisy
page click here and become one then you can tag us in your post!)
Once you've liked their facebook page,
leave a comment here
on the blog saying in 25 words or less why you'd like to try this fabulous brand of nappies.
3 winners will be drawn via random.org on Friday 27th January at 6pm. Prizes will be posted out following contact from winners stating which size etc they wish to receive.
Let your friends know about this great competition and this exciting alternative to disposable nappies as we know it.
Please read the Terms and Conditions outlined below.
Good luck!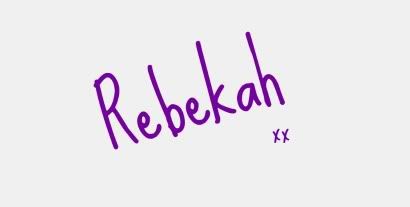 Terms and Conditions
To enter you must comment in the comments fields below 'why you would like to win a pack of nappies from Nature Babycare' in 25 words or less. You must also
'like'
Nature Babycare Australia's Facebook page
and we'd love if you were a follower of Just For Daisy on facebook and the blog. Competition will be drawn by
random.org
and is only open to Australian residents. The prize includes one of three 32pk nappies to each winner and includes postage to an Australian address. Winners will be notified by email as well as published on
Nature Babycare Australia
and
Just For Daisy's
facebook
pages. Just For Daisy takes no responsibility for lost or damaged post. By entering this competition – you agree by these terms. Competition closes 6pm, January 27, 2012.